The Hong Kong Jockey Club today (11 July) announced the appointment of Cheung Leong to the position of Executive Director, Charities and Community with effect from 18 August 2014. Mr Cheung will succeed Douglas So, the Club's Executive Director, Charities/General Counsel, who has decided to leave the Club at the end of his contract to take care of his family business and pursue other interests. Mr So's last day of work will be 12 September 2014.
Over the past 14 years with the Club, Mr So has been a key member of the management team, helping the Club attain a number of key achievements. "Since assuming the Executive Director, Charities appointment in 2010, Douglas has brought our charities function to new heights through better alignment with the Club's strategies and closer connection with the community, as well as enhancing our donations to raise the quality of life of Hong Kong people," said Chief Executive Officer Winfried Engelbrecht-Bresges.
Donations by the Club's Charities Trust have increased from HK$1.5 billion in 2009/10 to a record high of exceeding HK$3 billion in year 2013/14, during which time the number of charitable and community projects supported each year has also increased from 107 to more than 160.
Thanking Mr So for his contributions to the Club, Mr Engelbrecht-Bresges said: "Over the years, the Club's charitable programmes and initiatives have continued to expand, and the Club sees the need for more dedicated resources to manage the Charities work, to further develop its charity strategy, and to strengthen the Club's relationship with the community."
The appointment of Mr Cheung to the position of Executive Director, Charities and Community will be instrumental in formulating the Club's charities strategy, strengthening its collaboration with community partners and fostering a closer relationship with them.
Mr Cheung has an MBA from Harvard Business School and a Bachelor of Business Administration from the Chinese University of Hong Kong (CUHK). He joined Bain Capital in 2008 and was their Operating Partner. Prior to that, he was Managing Director of Global Sourcing & Supply Chain at Esquel Group, the founder and CEO of an education related Internet venture, CampusAll, in Mainland China, and a senior consultant at the Boston Consulting Group.
Mr Cheung started working on charities and community-related work while at Esquel. He helped the firm set up an education foundation in Xinjiang in 2002, building schools and libraries in the rural areas. He is currently Chairman and CEO of RunOurCity, an innovative social enterprise he co-founded with the aim of transforming life through running. He has been an honorary advisor and director of Social Ventures Hong Kong, a pioneer venture philanthropic fund, since its inception in 2007. Mr Cheung also serves on the council and court of Lingnan University as a member and Deputy Chair, and the Quality Migrant Admission Scheme as a member. He is an adjunct professor at both Hong Kong Polytechnic University and CUHK.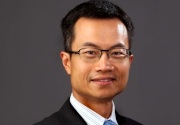 Photo 1:
The Hong Kong Jockey Clubˇ¦s newly-appointed Executive Director, Charities and Community, Cheung Leong.